About Homes For Orphaned Pets Exist (H.O.P.E.)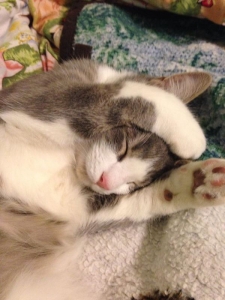 Homes for Orphaned Pets Exist (H.O.P.E.) is a not for profit 501(c)(3) organization of volunteers from Saratoga and surrounding counties of New York State. We are dedicated to assisting previously abandoned, orphaned and neglected animals. Homes for Orphaned Pets Exist does not have a shelter or facility. We give these homeless animals a second chance for a wonderful life; to be part of a family, to be a therapy pet, or just to be someone's best friend. Our ultimate goal is to find suitable adopters who will provide them with a lifelong commitment of love and care.
All H.O.P.E. pets are seen by a local veterinarian prior to adoption. All animals are given appropriate medical care, including de-worming, spaying/neutering, and vaccinations, and our veterinarians will provide additional medical treatment if needed. And we often pay for medical care for shelter pets who must remain at the shelter, when the shelter cannot afford treatment. H.O.P.E. relies on donations from caring individuals to continue our life saving work. We also have fundraisers throughout the year to help with the many expenses incurred. All donations are tax deductible.
Homes for Orphaned Pets Exist is not just our name. It is our mission.
Leadership Team
Wendy Mongillo, Executive Director & Cat Adoptions
Cathy Ondreyko, Dog Adoptions
Jill Perkins, Marketing
Board of Directors
Kristina Kline, Vice President
Kathy Wanser, Treasurer
Jennifer Monaco, Secretary
Liz Holub
Kelly Armer